Buyers' Roadmap
Buying a home is one of the most important journeys you'll ever start. Countless questions such as "Am I overpaying?" or "How can I be sure that the property is legitimate?" will be your faithful companions along the way.
It's not surprising, as the journey to owning your part of Istrian paradise could be long, complicated, and tiring.
That's why we've created a detailed Guide from engaging an Agent to getting the keys to your new home.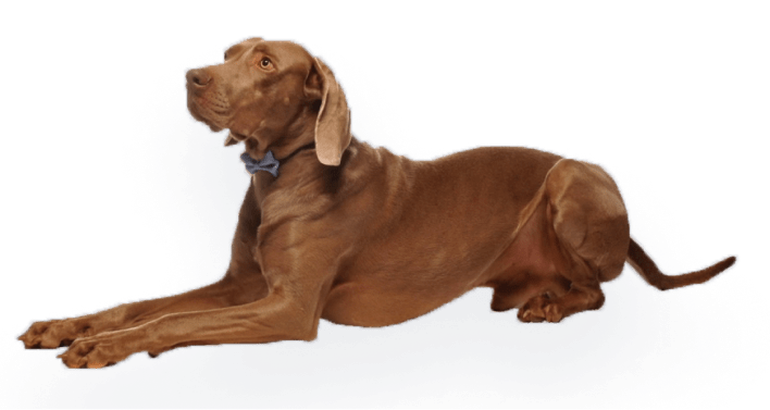 Step 1
Strategy
The first step is finding the right licensed Agent to work with you. You need to be sure that the person you choose is an expert in the market, and has your best interests at heart.
This is a difficult choice, as you need to ensure that the people you choose to represent your interests place your personal needs above their profits, and take the necessary steps to understand exactly what you want.
Once you choose your agent, the next step is to organise a strategic consultation either in person or on Zoom, where you and your close family (relevant decision makers) discuss the important topics such as:
The size and style of property you are looking for.
Your budget (including what you are willing to invest in renovations, etc.).
The locations you love.
The distance from the sea.
The timeline before you want to start viewing properties in person.
Once the parameters have been set, it's time to enter into an agency broker fee agreement to ensure that you understand both ours and your obligations, before undergoing the rest of the process.
When the agreement has been signed, we set up your Maris Account, and begin searching Istria for all the properties that meet your needs. (This is the point to walk away if you aren't serious.)
Step 2
Property Search
Now we know what you are looking for. It's time to turn over all the rocks in Istria to find the right property for you.
We will begin our search by going through all the properties in our database that conform to your wants and needs. Then we will provide you with a detailed shortlist of those that match your description to browse through at your leisure.
Once you've chosen a shortlist of suitable properties, and believe a trip to Istria is in order, it's time to have a face to face. Now we set up a face to face meeting with you, either in our office or over Zoom, in order to talk through each property & narrow down your search even further.
If the properties on our books aren't enough, then remember you can always check out our premium Property Searching Service instead, and lay back while we do all the legwork. We will turn over all the stones in Istria to find the property that fits your description.
Step 3
Real Estate Check
The last thing you want is to fall in love with a property, only to find out that something is wrong, or that the area around it is going to drastically change in the near future. If the property is already on our site we've performed the first three checks.
Legality: The first thing that needs to be checked is all the documentation relating to the property to ensure that everything is nice and legal, and that the sellers have everything filled in on their end to ensure that a sale goes through smoothly, without any unforeseen hold ups whilst paperwork is filled in.
Inspection: When necessary, an experienced agent will carry out an initial walkthrough inspection on potential properties to ensure they not only meet the highest standards, but also get a feel for how the spaces could be best utilised or adapted to suit your needs.
Imagery: You will never be expected to make a blind commitment to a property, and to do this we utilise our unique buyers deck process utilising a combination of videography, photography, and drone footage to give you a feel about both the property itself and the surrounding area.
Additional Checks: Upon request we can carry out an environmental survey on your behalf that gathers information on noise, air and ground pollution, as well as any other issues that may impact the area surrounding the property.
Step 4
Viewings
Now the fun begins. Remember - our goal is to visit the properties as soon as possible, to ensure that your dream property isn't snapped up before you get a chance to see it.
With the bulk of the paperwork out of the way, and potential barriers avoided, you can begin looking through a shortlist of all the properties that match the criteria you have agreed upon, and decide which properties you want to view in person hassle-free.
We will organise your accommodation, transport, and itinerary of the properties you want to visit. The goal is to ensure that your visit to Istria is as pain free as possible, and you can concentrate on finding the right property for you.
Once you've seen everything you want to see, it's time to sleep on it, and find out if your criteria have changed. If they have, then we restart the viewing process taking them into account.
Now that you've found the property that is right for you - all you have to do is sign the Booking Confirmation, and we can move onto the next step.
Step 5
Offer & Negotiations
Once we've found your ideal property, we will perform a Market Analysis. What does it mean? It means we'll begin pulling up all the information you need on comparable properties in the area.

Both the type of property, and your aims raises different questions that require local experts. For example, if you plan on developing a plot of land you will need to know planning permissions, architects, etc., or for a holiday rental you may need to speak to tourism agents.

Either way, to ensure that the property in question not only meets your immediate and long term needs, and is fit for your purpose it's important to engage the appropriate experts at this stage to ensure the property is right for you.
Next it is time to perform a comprehensive Property Inspection where a team of experts checks everything from the foundations to the air conditioning, and makes sure that the property has been accurately valued.
 
Our agent will then send the offer to the sellers for review. They have the option to accept, decline, or counter your offer. If they counter, this begins the negotiating process where we act as brokers, to ensure an agreeable outcome for both parties.
 
Before the Final Contract is created, the results of the property inspection will be taken into account. For example, if anything was identified as broken or in need of repair, getting them fixed will be added into the final conditions of the sales agreement before anything is signed.
<quillbot-extension-portal></quillbot-extension-portal>
Step 6
Finance
First you need your OIB (Personal Identification Number).
Having an OIB is necessary for anyone wanting to purchase a property in Croatia, as everyone who has any financial dealings in Croatia has to have this number. Your OIB is linked to your bank account, taxes, utility bills, etc.
Opening a Croatian Bank Account - not necessary, but recommended.
You aren't obliged to open a Croatian Bank account to buy a property, but we recommend you do, as it makes the whole process easier.
To do this, you will need your passport, ID Card and OIB, which will need to be done in person due to Croatian banks not sending PIN codes to addresses outside of Croatia. You'll also have to sign some documents related to privacy and GDPR in person.
Step 7
Protect Your Investment
Now that your offer has been accepted, and signed by all parties, it's time to pay a down payment of 5%  into a special escrow account within Maris to reserve the property, whilst all the legalities are worked out. This means your new property is effectively held for you until closing.
As your agents, we will go over all the paperwork with your lawyers to double-check that everything is in order, and all the property documents are up to date.
If you don't have any, we can recommend a reliable lawyer that speaks your native language.
At this point, both you and the sellers will review the written agreement before it's formally signed in front of a notary. In the case that one of the parties is not a Croatian citizen, it will be necessary to obtain a certificate of land use, which may take 1 to 2 weeks, and will require both your OIB and bank details.
Note: We can also arrange that any signatures can be done at home, and submitted either by post or email.
Once all the documents have been collected, double-checked, and the formal agreement has been signed in front of a notary, you as the buyer will be expected to pay the full down payment.
Step 8
Closing The Deal
Hip hip hooray, it's closing day! Congratulations, you're now approaching the end of your journey.
All that is left to do is pay the seller in full, so that they can sign a Tabular Statement (confirmation of full payment) that specifies you, the new owner has upheld your end of the deal, and are now permitted to register your ownership of the property, a process that takes 1-3 working days.
As your Agents, we will ensure that all the utilities are transferred into your name, and you are properly insured. Just remember that paperwork can take a few months to come back, but rest assured that your agents will make this as painless as possible.
We will take you through a final walkthrough of the property, to ensure that nothing unexpected has happened in the last few hours.
Now it's finally time to hand you over the keys to your New Home! If you throw some crazy housewarming party, don't forget to invite us over.
CONGRATULATIONS!
You own a home in Istria!
Step 9
Post Purchase
The property in question is now Yours, but that doesn't mean that your relationship with the agent has to come to an end.
The best agents have a large list of local contacts that can be provided upon request to make any changes to the property that you see necessary, or even just make the ease of moving in easier.
Common contacts you may need include:
Moving Firms: Finding a reliable removal company that can guarantee that all your belongings will arrive in one piece is harder than you might think. If you need help finding one you can trust, just ask your agent.
Architects: Now that you have a new property, you may want to make some changes. Local architects know what fits best in the local area, so having their skills on speed dial is super useful.
Interior Designers: Decorating can be a beast, fortunately an interior designer can do all that for you. Your agent can link you in with someone who can take your vision and turn it into a reality.
Landscape Gardeners: Almost everyone wants to make changes to their garden, and having professionals on hand to do all that for you.
Builders: Finding a building company is a hassle most people don't want to go through, and finding good builders takes local knowledge that you may not have. 
Craftsmen: Searching for a local joiner, plumber, locksmith, etc. is inconvenient even in a world where everyone has Google, so instead of reading dozens of reviews just ask your agent who they would use.
Cleaners: In a post-COVID world cleanliness has never been as important. Having a professional cleaning service to give your new property once over before you arrive not only buys you peace of mind, but means you can put your energy into unpacking.
Property Maintenance: It's always useful to know the local maintenance company as they will become your go-to resource when something may go wrong, especially if it's a holiday home.
Tourist Agencies: If your new property is a business investment, and you want to begin attracting holiday makers to your piece of Istria, then your agent can introduce you to tourist agencies with a proven track record. All you have to do is sit back, and enjoy your new income stream.
If the services you are looking for haven't been mentioned, then just give us a call. We'll open up our network, and find a professional who can help out.
After all, you're part of the Maris family now.
Are you ready to find your new home in Istria?
Contact us and we will do just that for you!
Find My New Home Today
With Maris you can't miss :). Our experience with buying a land for our future home construction was remarkable. Extremely professional from the very start, helpful and responsive to all our questions and doubts. We found the land (we bought at the very end, of course) on their website which was also intuitive, straightforward and with all the relevant data we needed to make this big decision. We struggled finding a professional agency for months and we must point out if there was a real estate agency we would recommend and share trust with, it's definitely Maris.

Aleks Aćimović
Hrvatska, 2021.
Vielen lieben Dank an das tolle Team von Maris. Wir haben uns sehr wohl gefühlt von diesem Team betreut zu werden und sind sehr dankbar für den Service und die korrekte Betreuung. Alles top abgewickelt und entspannt. Besonders haben wir uns gefreut das der Service auch nach dem Kauf weiter vorhanden war. 5 Sterne, bester Makler in Istrien.

Hermann Köckemann
Germany, Warendorf,, 2022.
Before choosing a real estate agent, I spent a lot of time looking for my dream property in Istria. I soon realised that the whole process would be much faster and less stressful if I sought professional help.One day I stumbled across Aljoša, and we hit it off instantly. His open personality and extensive market knowledge made me trust him right away.

Aljoša not only took the time to visit every single property I wanted to see (and I wanted to see 40 of them!), but also agreed to visit them a second time, after we narrowed them down into a shortlist. That's how I found the one I eventually bought.

Once the plot was chosen, getting the documents checked was fairly quick. Aljoša made sure it was done in a few days, and that I had everything I needed to make my dream house a reality - from the land register & cadastre through to the location information & planning permissions.

A week or two later the deal was done, and the contract signed!

Aljoša's help made the whole process quick & painless, and he went out of his way to ensure that I found what I needed.

He's the ONLY estate agent I know of that would visit the properties IN HIS SPARE TIME to take drone footage so I could get an idea of what a location looks like from above, or the views a second story window might have. Talk about great customer service, huh?!

To cut the long story short, Maris' property searching is worth every penny, and will definitely exceed your expectations. I simply cannot recommend Aljoša highly enough.

When I decided to sell my house, Maris was one of the real estate agencies that simply stood out. Aljoša was knowledgeable & professional from the very beginning, yet approachable and caring at the same time. If you ask me - that's an amazing combination!

The whole process was very easy, as we agreed for exclusivity. Exclusivity comes handy for people who don't have time to go back & forth million times with other agencies.

The house was sold 6 months after listing, after only a few potential buyers actually viewed the house. This is important because you don't waste time on cleaning and preparation for each visitor.

Every single thing was handled by Maris, so I was relaxed during the whole process. If you don't want to have a single worry while selling your property - do yourself a favour, and hire Aljoša!

Sasa Vodopivec

Saša Vodopivec
Pula, 2022.
An amazing service of this man / company. We gave him the keys to the house, then we went sailing, he took care of everything. Took great pictures of houses and area around. Used among other drone. Sold the house quickly, to good price. This is a person who really goes in for his job and not least, a person you can count 100 % on. Follow up and help both sell and buy.

Family Larsen
Norway, 2017.
My recent experience working with Maris was nothing short of extraordinary. Their team was knowledgeable, professional, and friendly, always providing prompt responses to my inquiries. The entire process of buying/selling through their services was seamless and stress-free. They truly went above and beyond to ensure an effortless and enjoyable transaction. I would highly recommend them to anyone looking for a great real estate experience.

Alex Matošević
Rovinj, 2021.
We have been looking and wondering for a very long time: where, what, how and when to invest and buy a vacation house. We met Mr. Aljoša and after just a few sincere encounters the decision was quickly made! Besides the money, the next thing to consider when making purchase decisions is choosing the right agent and agency. We strongly recommend – it is important to work, but also to keep your empathy and remain human. Mr. Aljoša was of great help at all times – from preparing the necessary documentation to answering our many questions, even those not related to buying the real estate. He was kind and patient, honest and always professional. We wish him all the luck in further private and business plans. Family Zobić, August 7, 2017

Family Zobić
Rijeka, 2017.
Maris has the best service ever! Thank you very much for the excellent support and keep doing so Aljosa.

Ilija and Maja Jurić
Netherlands, 2016.